Closing a commercial real estate transaction with Capstone Land Transfer is an efficient and detailed process. Our experienced team of searchers, attorneys, and examiners has closed some of the largest transactions for multi-family dwellings, industrial, and retail properties.
From title searches to closing services, our comprehensive approach streamlines each transaction. Our tailored services meet individual client needs, simplifying the complex realm of commercial real estate. Team up with Capstone and experience unmatched dedication and efficiency in your next commercial endeavor.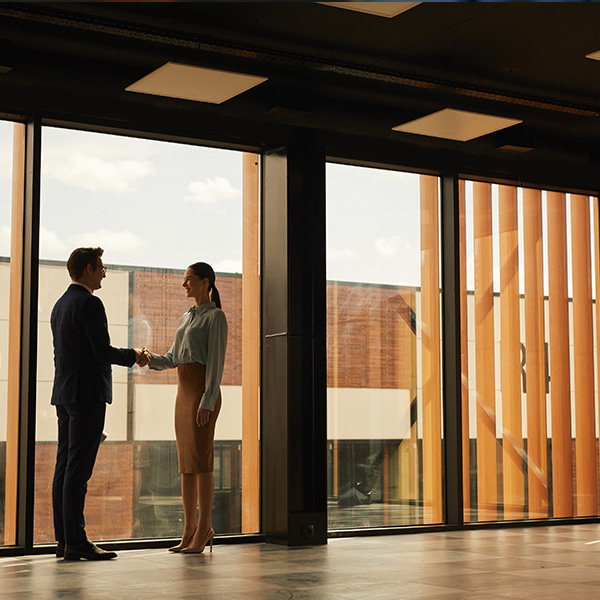 Why Choose Us for Commercial Real Estate Services in Pennsylvania
Selecting a solid ally for commercial real estate transactions is paramount. Capstone Land Transfer isn't just another service provider; we're a meticulous team emphasizing attention to detail, in-depth market understanding, and unwavering transparency. Our proactive methods identify and resolve potential challenges early, ensuring smooth transactions.
Hundreds of Commercial Deals Done in Pennsylvania
We have amassed extensive experience in the commercial real estate sector, covering everything from intricate lease agreements to multi-million-dollar property acquisitions. Whether you're looking at office spaces, industrial buildings, or retail centers, our services are custom-tailored to meet the unique challenges and opportunities of commercial property transactions.
Streamlined Title Search Process with In-House Teams
On-site Pennsylvania Real Estate Attorney for Commercial Transactions
Commercial real estate transactions often come with complex legal challenges, be it intricate zoning laws for commercial properties or multi-stakeholder negotiations. Our in-house legal team is highly experienced in the commercial sector and is well-equipped to guide you through any legal intricacies that could impact your transaction.
Streamlined Notary Services for Commercial Investors
Our Remote Notary services, facilitated through DocuSign, bring speed and convenience to commercial real estate transactions. Whether you're closing on an office building, industrial space, or a retail complex, our Remote Notary services enable you to finalize transactions from wherever you are, ensuring you never miss out on a valuable investment opportunity. Our remote notary service expedites the deal-making process and adds a layer of invaluable flexibility in today's dynamic commercial real estate market.
Get Started with Capstone Land Transfer
We're here to assist if you're interested in our escrow services or have inquiries regarding your unique real estate needs. We believe in maintaining open lines of communication to provide the support and clarity you need throughout your transaction journey.
Our Commercial Services in Pennsylvania
Focusing on specialized services tailored to commercial investors, developers, and owners' unique needs, we bring unmatched expertise and diligence to every PA commercial transaction. From dissecting complex lease agreements to ensuring smooth bulk sale transactions, our comprehensive suite of commercial services is designed to offer you peace of mind and a successful outcome.
In commercial real estate, due diligence can make or break a deal. Our comprehensive services scrutinize every detail, from property assessments to the title exam process in Pennsylvania.
Suppose you're looking to refinance a commercial property. In that case, we offer a comprehensive suite of services tailored to the complexities of commercial loans and terms, helping you close faster & with less fees.
Are you handling bulk sales, such as acquiring multiple commercial units or an entire building? Our team specializes in the seamless coordination and execution of bulk sale transactions.