In the age of digital transformation, Capstone Land Transfer understands that the demands of the real estate sector have expanded beyond the confines of physical locations. Introducing our Online Closing Services, of which Remote Online Notary (RON) forms a crucial component.
Our partnership with the trusted DocuSign Notary platform empowers you to close deals and have documents notarized from virtually anywhere. We strive to make real estate transactions seamless, irrespective of geographical boundaries.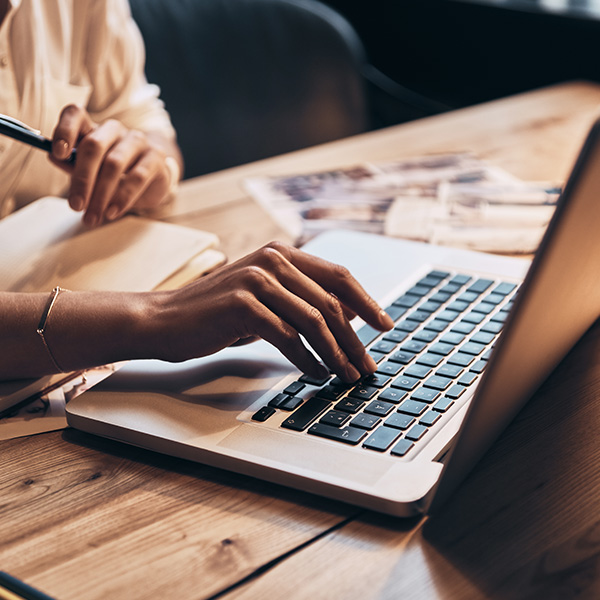 Why Choose Our Online Closing Services?
Capstone Land Transfer is a beacon of reliability and expertise regarding online real estate closings. We've crafted our services to meet the unique demands of digital transactions, offering you both convenience and unparalleled security and legal support.
Thousands of Successful Transactions
Our track record speaks volumes. We have successfully facilitated thousands of online closings, adapting to Pennsylvania's nuances and regulatory aspects. Each transaction we handle benefits from our years of experience, ensuring a seamless and secure closing process.
Legal Support from In-House Attorneys
In-House Title Search Team
While many companies outsource their title searches, we pride ourselves on having an in-house title search team in PA familiar with Pennsylvania's state laws and property records. This advantage speeds up the closing process, as title defects or liens are quickly identified and resolved, ensuring a smooth transaction.
Exceptional Security Measures
The digital realm requires robust security, and that's exactly what we offer. Our online closing platform employs stringent authentication protocols, safeguarding the integrity of your transaction. From secure document sharing to encrypted communication, we ensure that your online closing is as safe as it is efficient.
Receive an email invitation for an Online Closing Session.
Click "Join Closing Session" and allow a system check.
Verify your ID, ensuring details align with your government-issued ID.
Engage with our team, review documents, and finalize the closing process.
Receive closing documents in your email promptly.
Be sure to check the following before scheduling:
U.S. Citizenship of the signer.
Valid US Driver's license or US Passport.
Property address and any restrictions.
Signer's location.
Lender's approval for an online closing, if applicable.
Unique email addresses for all parties.
A device with a camera, speaker, and microphone.
Stable internet connection.
Government-issued ID.
Last four digits of the Social Security Number.
Get Started with Capstone Land Transfer
Discover a streamlined, secure, and efficient future of real estate transactions with our expertise guiding the way. Whether you're keen to explore our Online Closing Services or have additional questions about our offerings, we're fully equipped and excited to assist.
How Online Closing Services Can Help
Discover a new horizon of flexibility and efficiency in closing real estate deals. Our suite of online services, specifically designed to comply with Pennsylvania's laws, enables a range of specialized offerings that redefine the conventional boundaries of transactional ease and security.
Cross-State Transactions (International Transactions)
Online closings offer the essential flexibility needed for cross-state real estate deals, allowing all parties to finalize transactions without needing to be in Pennsylvania. Online closing is particularly advantageous for clients buying or selling property remotely. Signers can be anywhere in the world.
Our online closing platform uses state-of-the-art encryption for secure file sharing, allowing documents to be reviewed and verified by different parties without the risks associated with traditional methods. Which ensures the confidentiality and integrity of legal contracts in Pennsylvania.
Timely Closings for High-Urgency Deals
When timing is of the essence, such as with short sales or auctioned properties in Pennsylvania, our online closing services allow for faster completion of transactions. The digital platform enables real-time collaboration and significantly reduces delays.
Often, real estate transactions involve multiple stakeholders, from buyers and sellers to lenders and agents. Our online closing services make it easier to coordinate among these parties, no matter where they are located, streamlining the process and making it more efficient.
Maintaining a secure and searchable archive of your real estate transactions in Pennsylvania can be invaluable for future legal or financial inquiries. Online closings naturally facilitate this by generating digital records of all proceedings.
Essential for Mobility-Challenged Clients
For clients who have mobility challenges or are unable to travel, online closings become not just a convenience but a necessity. Our platform ensures anyone can fully participate in the closing process without leaving home.