Title Transfer & Deed
Transfer Services
The process of transferring deeds and titles can be complex and confusing. A minor oversight can result in unnecessary complications, jeopardizing the transaction's smooth progression. Capstone Land Transfer is here to eliminate these hurdles with our dedicated Deed Transfer and Title Transfer Services in Pennsylvania. Recognized as one of our most sought-after offerings, our title and deed transfer service aims to simplify the complexities surrounding title transfers, ensuring efficiency and accuracy.
From life changes like marriage or adding a family member to the title to straightforward title conveyances, our specialized team is well-versed in Pennsylvania's real estate laws, ensuring each transfer is flawless. With Capstone, you're not just getting a service but gaining a trusted partner in your real estate journey.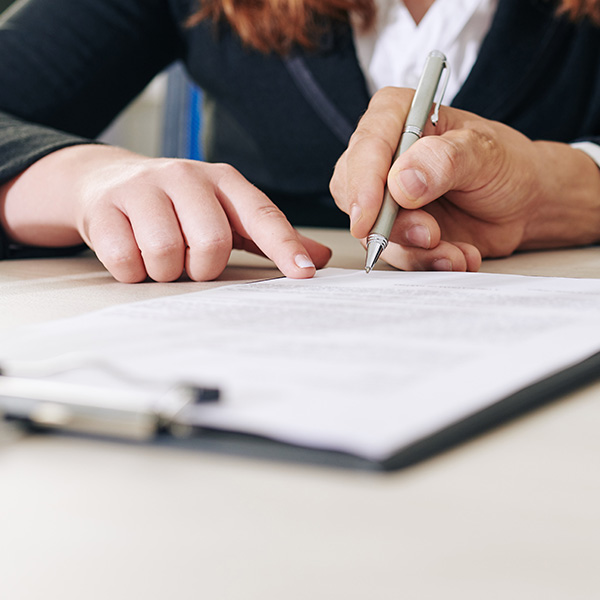 Why Choose Us for Title and Deed Transfer Services in Pennsylvania
Precision, expertise, and trustworthiness are paramount in title and deed transfers. Capstone Land Transfer stands as a beacon of reliability in this space, ensuring that every transaction is executed with the highest levels of accuracy and transparency.
Precision in Every Transaction
Navigating the intricate pathways of title and deed transfers requires specialized skills. At Capstone, we bring a wealth of experience that spans thousands of transactions. Whether it's the delicate matter of familial property issues, drafting thorough transfer agreements, or understanding the nuances of 1031 exchanges for tax benefits, our expert team ensures that every detail is managed granularly.
State-of-the-Art Remote Notary Options
In today's digital era, the ability to finalize real estate transactions remotely is not just a convenience; it's essential. Capstone's integration with the DocuSign platform facilitates seamless remote notary services, enabling clients in Pennsylvania to expedite their title and deed transfers. The Docusign platform maintains the utmost security standards, ensuring that the integrity of each transaction remains uncompromised.
Expert In-House Legal Counsel
The complexities of title and deed transfers in PA necessitate legal expertise. That's why having an in-house attorney becomes a distinct advantage for our clients. From addressing intricate title disputes to guiding clients through restrictive deed covenants, our in-house legal team in Pennsylvania provides unparalleled support at every step.
Dedicated In-House Search Team
Many title transfer entities often outsource their search processes, leading to potential delays and inaccuracies. However, Capstone Land Transfer is proud to feature an in-house title search team adept in Pennsylvania's real estate landscape. This synergy between our legal and search teams ensures we resolve and identify potential hitches like liens or title defects, offering clients a seamless and efficient transfer experience.
Ready to streamline your Title Transfer and Deed Transfer in Pennsylvania?
Contact our team today to explore how our specialized services can simplify your title and deed transfer needs. Complete the form below, and a dedicated team member will promptly answer your inquiry.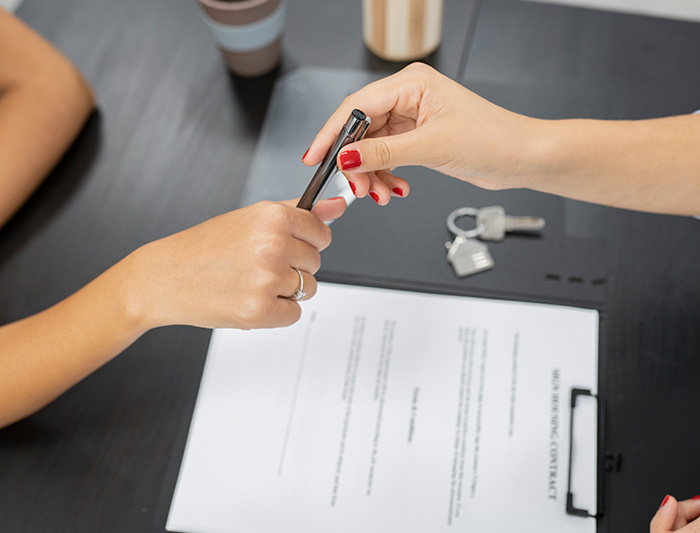 Pennsylvania Title Transfer and Deed Transfer Expertise
At Capstone Land Transfer, we specialize in facilitating Title Transfer and Deed Transfer services tailored to Pennsylvania's unique real estate landscape. Whether you're navigating the process of adding a spouse, transitioning from a maiden to a married name, including a child on a deed, or conveying a title without a traditional closing, our expertise ensures a smooth, efficient, and legally sound transaction for all residents of Pennsylvania.
Pennsylvania Family Title Adjustments
In Pennsylvania, life changes such as marriage or name changes can necessitate title alterations. Whether you're adding a spouse or shifting from a maiden to a married name, we're Pennsylvania's trusted partner in these transitions.
Straightforward Pennsylvania Conveyance
When you need to convey a title in Pennsylvania without the entire closing process or title insurance, Capstone ensures every detail is in accordance with state-specific regulations.
Child Title Changes in PA
From the joy of a new family addition to other circumstances, we're proficient in adding and removing a child from property titles, adhering to Pennsylvania's property laws.
Pennsylvania Deed Transfer
Our team's expertise extends to all corners of Pennsylvania, from drafting to recording deeds. Every step aligns with Pennsylvania's unique guidelines and best practices for deed transfers in PA.
Customized Title Solutions in Pennsylvania
Every individual's title transfer needs are unique, especially within Pennsylvania's diverse landscape. We offer tailored solutions for estate planning, asset protection, or personal preferences.
Compliance Assurance in PA Transfers